Hixson Ford of Alexandria Finance Center: Finding the Right Financing for You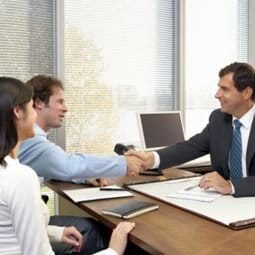 As you start thinking about how to pay for your next vehicle in the Leesville, LA area, there are probably several financing terms that run through your mind: leasing, interest rate, term, money factor, debt-to-income ratio.  The technical terms can get confusing quickly.  Wouldn't it be great if there was a resource that would help you understand your automotive financing through the entire process?  The finance center at Hixson Ford of Alexandria, located at 2506 MacArthur Drive in Alexandria, LA, can be that resource you need.  Our finance team can take care of all your automotive financing needs.
Financing a Used Car with Sub-Prime Credit
Steps for Financing a Used Car
An Experienced Finance Staff
The finance professionals at our dealership know that buying or leasing a vehicle can be stressful to many of our Pineville, LA customers.  The staff tries to take this stress and anxiety away by making sure you are informed through each step of the process and taking the time to answer your questions.  If you are unsure of your budget and what you might be able to afford, the team can help.  The finance professionals can also help you decide whether you are best served by going with a traditional auto loan or a lease agreement on your new Ford.  Leasing can get you a low monthly payment, manufacturer's warranty coverage the entire time you have the Ford, and the opportunity to get into a new Ford every two to four years while buying means not having to worry about mileage or damage restrictions and having equity in your vehicle at the end of the loan.
One-Stop-Shop for Financing
You don't have to wander all over Marksville, LA looking for the right bank or credit union to offer you an auto loan that fits your needs.  The finance center works with a vast array of financial institutions to attempt to secure you the best possible financing for your budget.  These lenders are on a local and national level.  If you have a local bank or credit union that you would prefer to work with, just let our finance team know and there is a great chance that we work with them.  If you'd prefer us to look for the best rate, regardless of which bank or credit union it comes from, the staff can accommodate that as well.
Streamlined Application Process
Hixson Ford of Alexandria, in Alexandria, LA, has a secure online credit application that can save you time at the dealership.  Complete the finance application today and let our finance professionals start working on getting you all your finance options.