Hixson Ford of Alexandria Parts Center
Like many drivers in the Alexandria area you want the best for your Ford car, truck or SUV. If you enjoy spending a Sunday afternoon working under the hood changing your oil or rotating your tires you want the best parts which you will find here at Hixson Ford of Alexandria. But what makes the parts here better than the parts you can find at any general parts store different? The biggest difference between genuine Ford parts and aftermarket parts is that genuine parts come straight from the factory. This means that they are backed by Ford and have been tested for quality and durability by the same engineers who designed them.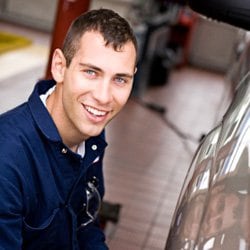 Another benefit of buying genuine Ford parts from our parts department is that genuine Ford parts are designed specifically for your exact model. Aftermarket parts are designed for a variety of similar vehicles. So when your F-150, Escape, and Fusion needs new brakes, struts, or rotators we have the same parts that came new on your Ford car, truck or SUV. Genuine Ford parts also help your Ford Explorer, Super-Duty, or Edge deliver the same high-quality performance you have come to expect.
It has never been easier to get the genuine Ford parts you need. You can fill out the form below, give our parts team a call at 855-520-0952 or stop by and speak with us in person. Our friendly and knowledgeable parts team can help you find the exact parts you need. And if you are looking to make special modifications to your Mustang or Raptor our parts team can advise you on which parts will deliver your desired level of performance. We are proudly going the extra mile for our customers across the Leesville area and we look forward to doing the same for you.
>